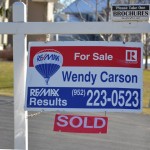 The global real estate franchisor, RE/MAX now counts over 100,000 agents in its network. Ending 2014 with 98,010 agents worldwide, RE/MAX attracted more than 2,000 agents in just the first few months of 2015 to reach this significant milestone.
"As our agent count grew over the last three years, we knew that the 100,000 threshold would be crossed very soon," said Dave Liniger, CEO, Chairman of the Board and Co-Founder of RE/MAX, LLC. "Our agent-centric business model has attracted top producers for 42 years. It's nice to have such large numbers, but we're most proud of the quality agents who call RE/MAX home."
The best agents seek out organizations that can help them succeed in a competitive environment. RE/MAX provides a comprehensive training platform, RE/MAX University, that is available 24/7 on-demand anywhere in the world. RU has been recognized with numerous training and video awards.
Now, RE/MAX has a global reach of nearly 100 countries and over 100,000 agents world-wide. Nobody sells more real estate than RE/MAX.
Sources:
http://www.remax.com/newsroom/press-releases/remax-now-more-than-100000-agents-strong.htm